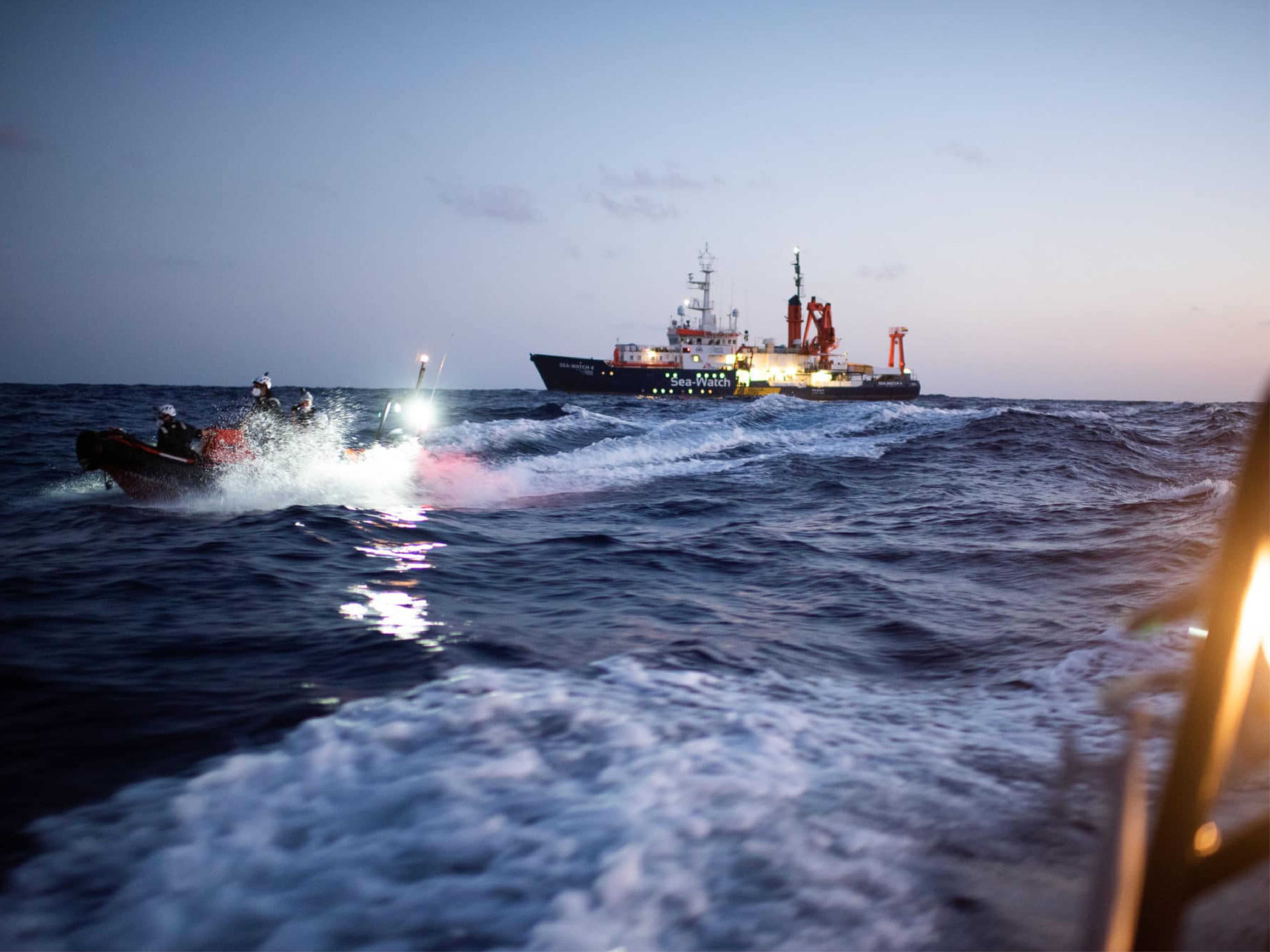 On the high seas with Sea-Watch
Non-Governmental Organizations (NGOs) are independent, privately founded, civil society interest groups. These non-profit, mostly international, non-governmental organizations stand up for social, socio-political, or environmentally relevant causes. In their missions to make the world a little bit better, neither digitization nor digital technologies are indispensable. The German association Sea-Watch e.V. also relies on Relution for its campaigns.
Relution guarantees digital sovereignty for civilian rescue at sea
Sea-Watch e.V., founded in Berlin in 2015, aims to rescue refugees in distress in the Mediterranean. The crew of its two own ships and aircraft coordinate the very dangerous, life-saving rescue operations via secure digital communication channels. To ensure that this data cannot be misused by third parties, Sea-Watch relies on a secure and reliable anchor in the guarantee of its data sovereignty – Relution.
Optimal solution for high protection requirements
Through interaction with various stakeholders, large volumes of data are generated and processed during operations and missions. These must be properly protected and secured, especially against unauthorized access – this can only be achieved with a reliable, technically flawless IT infrastructure. In addition, high protection measures are required to successfully fend off increased cyber-attacks and to ensure permanent communication with external actors, such as states and authorities.
In full possession of your own data
An own mail server with a high-security structure, the constantly growing number of iOS work devices as well as an in-house operated, fully encrypted cloud where the internal data is securely stored: the topics of data protection and data sovereignty are indispensable for the successful work at Sea-Watch. "The great security factor of Relution as well as the fact of always being in full possession of one's own data are the main reasons why Sea-Watch chose Relution", explains Mareike Ippen, area coordinator of the IT team. Before each mission, the 80 iOS-powered digital devices are made available from headquarters to the more than 600 activists worldwide – the devices can be used personalized or non-personalized, in multi-user mode. In order to comply with data protection regulations, the devices are completely reset to their initial state after each action and all data stored on the devices is deleted.
All devices fully under control
In addition to the data security of the communication, the uniform app distribution is the main argument in favor of Relution. "The ease of deployment of key apps makes Relution very attractive to us. At Sea-Watch, all devices distributed worldwide are managed by just a few people. Without a central, well-functioning mobile device management (MDM) system, this would not be feasible," adds Joshua Krüger, the main person responsible for Relution at Sea-Watch.
Minimization of administrative effort
The situation is similar for the commissioning and enrollment of devices. "The manual setup of new devices is too time-consuming and error-prone. For us, it is important to be able to put devices into operation quickly in order to ensure simple onboarding and offboarding. We are able to do this with Relution," continues Mareike Ippen. The most important workflows have already been digitized at Sea-Watch. Relution has contributed to further process automation. "Relution's software does what it is supposed to do: it works in the background without any problems. Thus, it facilitates the daily work for us and the entire crew. Relution is an important building block that makes our missions possible. We see a lot of potential in Relution for other NGOs that have to deal with similar challenges on a daily basis", Joshua Krüger summarizes.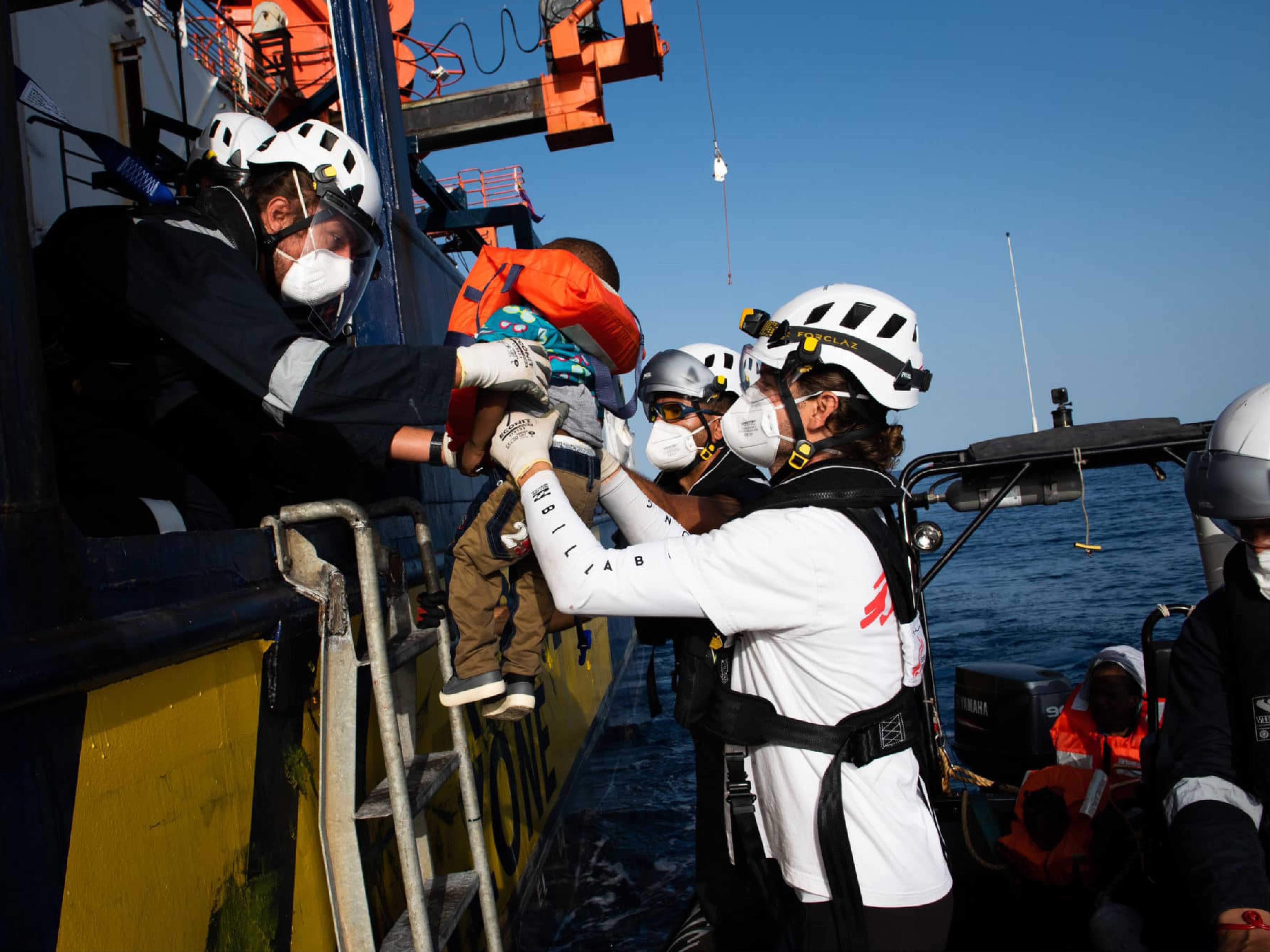 Fotos: Sea-Watch 4 at Sea/ Sea-Watch; Sea-Watch 4, Mission 1; Rescue 2: Chris Grodotzki/ Sea-Watch