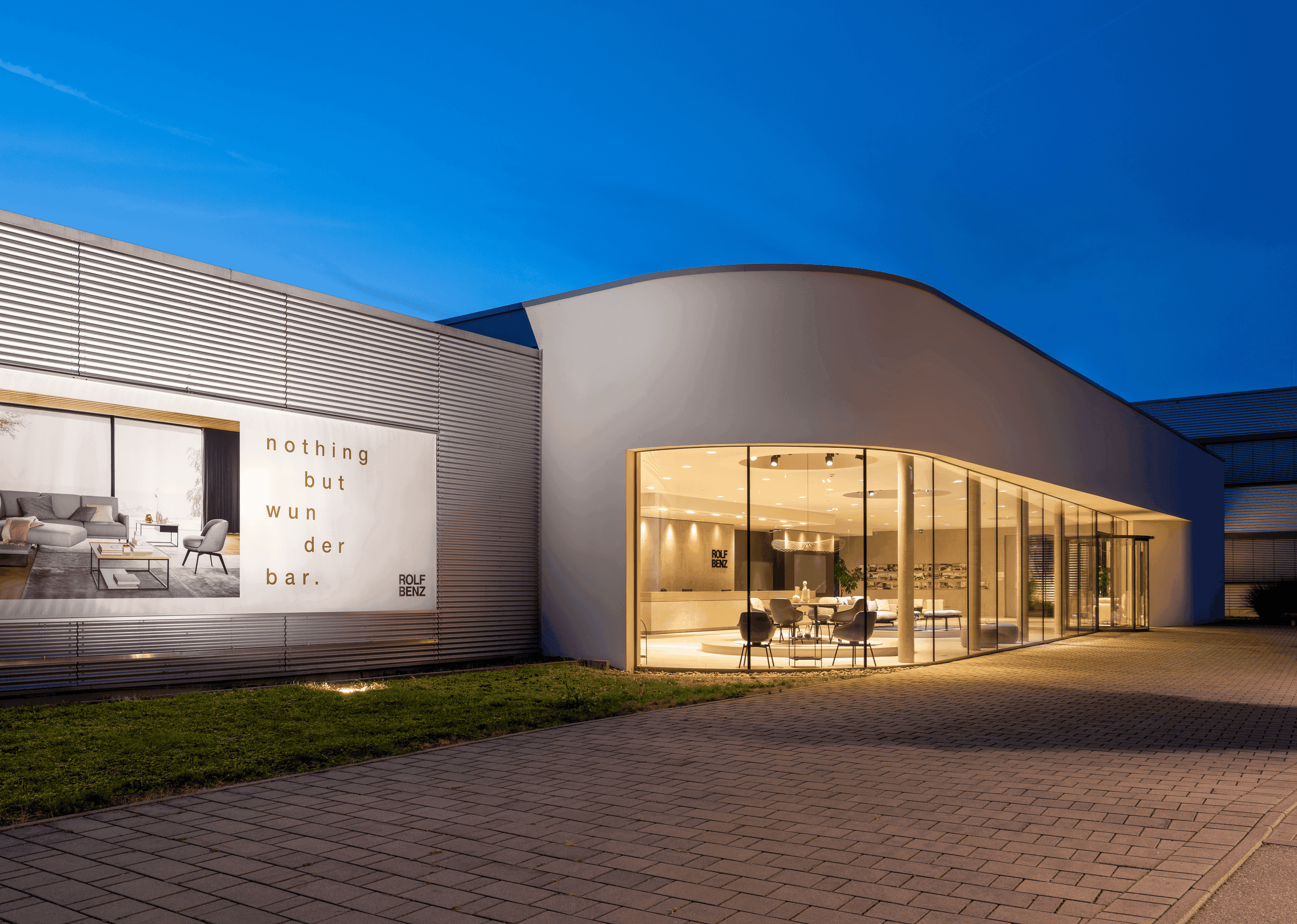 Rolf Benz relies on SAFETY THROUGH UNIFORM EQUIPMENT MANAGEMENT
International design, highest quality, and innovative seating culture. The products of the upholstered furniture manufacturer Rolf Benz stand for "Made in Germany" and craftsmanship tradition, paired with high-tech and innovation. For more than seven years, Relution has been working for the globally active company, primarily in order processing, field service and direct customer contact.
Rolf Benz makes no compromises when it comes to the high-quality standards of its furniture - just as little as it does when it comes to the security standards of its digital devices in use. Daily security updates are indispensable for the Nagold-based company. This would not be possible with a manual update of the approximately 250 devices and licenses. Since the devices are also always up to date, the IT department relies on Relution's clear inventory and fast enrollment of the devices as well as the holistic distribution of apps.
Minimizing administrative effort
"Our employees regularly need new digital devices to communicate securely with trading partners; in doing so, the administrative effort involved in setting them up must be kept to a minimum. We are able to implement this with Relution's central Mobile Device Management (MDM) system: the uniform equipment and the quick commissioning of the devices succeed through the simple, automated distribution of specific apps and company-specific guidelines," explains Felix Kappler, Team Leader Networks and Systems at Rolf Benz.
Full sovereignty over the data
The topics of data protection and data sovereignty are generally very important at Rolf Benz. For the central procurement of apps in large quantities, the IT administrators rely on the Apple Volume Purchase Program (VPP), which can be coupled very well with Relution. Apps can thus be distributed to devices via Relution independently of the user, without the need for an Apple ID. Kiosk mode is used for order management in production to allow access only to the app for store floor data collection. Rolf Benz also plays it safe when it comes to storing data that requires special protection. This is hosted on its own server infrastructure in a data center (On Premises) in Nagold to ensure sovereignty over its own data at all times. "The issue of security brought us to Relution. The choice between operating in our own data center or a cloud variant is a major advantage of Relution; whereby we rely on our own data center," explains Felix Kappler.
Simple app version management
In addition, another important point speaks for Relution: the compatibility with the company's own Rolf Benz B2B app. This has been in the Apple App Store for over six years and is specifically aimed at the company's own retail partners and furniture stores to configure different, individual furniture variants and the matching prices as well as error-free orders. "This specially developed app massively simplifies the work of the sales force. The price lists and the endless selection of product combination possibilities are clearly stored in the app. With Relution, we were able to centrally manage and quickly roll out every version of the app, from the development stage to the current version. With so many devices, it's not easy to have an overview of the app versions for each device - we were able to do this with Relution. We were able to update the app remotely at any time, in the middle of the development cycle - we managed version management very well as a result. With Relution, I have achieved everything I wanted to achieve. That's how it should always be in a professional context," Felix Kappler summarizes.
Fact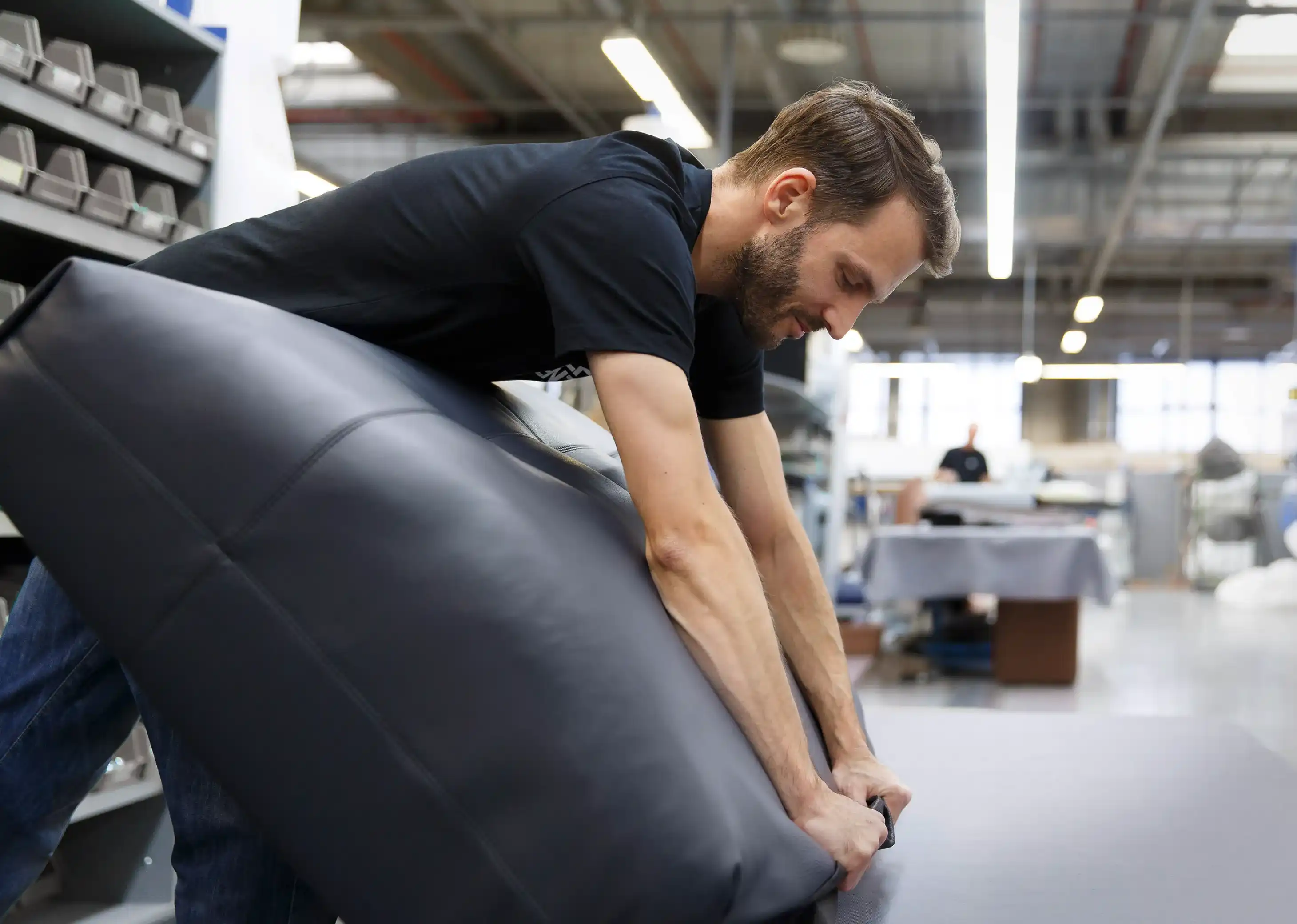 Fotos: Headquater Rolf Benz/ Rolf Benz; Production site/ Rolf Benz