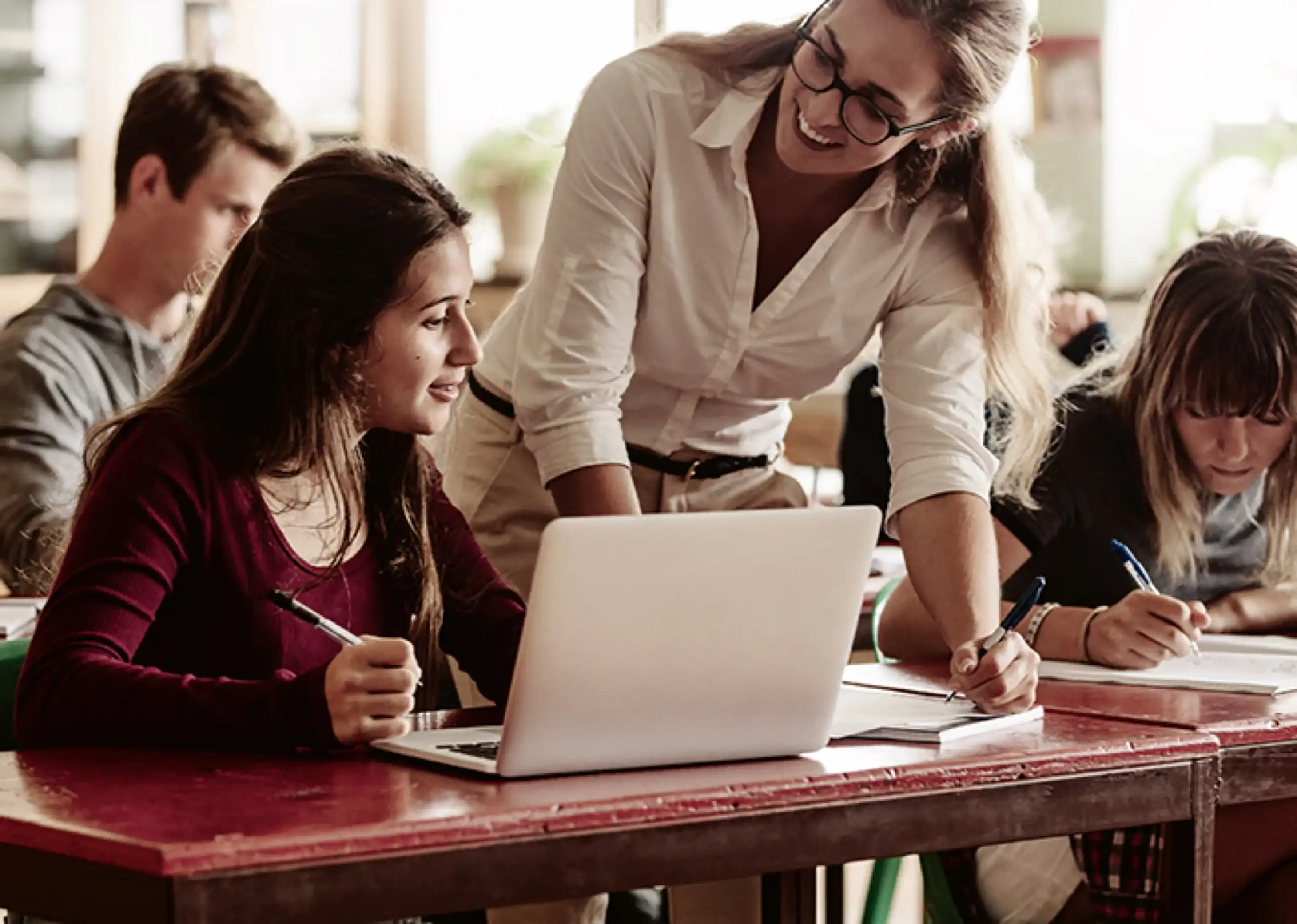 Complete solution from Relution and IST
Relution and IST Deutschland GmbH: one-stop shop for the digital school
IST Deutschland GmbH is part of the leading edtech company IST GROUP AB from Scandinavia. With its expertise in the education sector and over 5 million users, the group ensures a digital presence in schools. The MDM software of Relution GmbH is an integral part of the complete solutions at IST Deutschland GmbH.
Schools face enormous challenges. It is not enough to simply purchase hardware such as laptops or tablets. The entire interlocking of good educational learning software, IT security environments or administrative controls in the background must be ensured.
With a comprehensive portfolio, the software company IST Deutschland GmbH, with offices in Neritz, Schmalkalden and Berlin, is a provider for digital school and learning management. IST offers all the technical "cogs" that mesh and keep the cycle of the school ecosystem going. Creating the fully integrated digital school with a coordinated system is the goal of the full-service provider.
For schools and providers, IST offers a complete solution. "The combination of software tools and matching services enables a functioning school day. The tools are divided into the areas of IST Learning, IST Planning, IST Safety and IST Administration and offer coordinated solutions for the individual school trades. For example, lessons, school conferences, absence records, evaluation scales or grade assignments can be coordinated by teachers, or the hardware can be controlled by IT admins," explains Jens Erler, Head of Sales & Marketing at IST Deutschland GmbH.
An intensive and long-standing partnership connects Relution and IST. Above all the service locally –remotely and thus cost-optimized in the schools distinguishes the authority of both IT-companies. The schools and sponsors are trained directly by IST in the use of software such as MDM. In addition, the latest features are presented and thus the digital school everyday life is supported. IST Deutschland GmbH also offers its own hosting service in a German cloud to ensure absolute data protection compliance.
But digital also means that in everyday school life the interaction between teachers and learners works without loss of time – and this is where Relution comes into play at IST. Relution docks onto IST's "Mobile Device Manager" product and manages all mobile devices in use. Relution is privacy compliant and controls Apple, Google, or Windows operating systems. The mobile device management system connects tablets, laptops, desktops, and interactive whiteboards and is an essential part of a digital school day.
Facts
Mobile devices: 16,000
Number of schools: 130
Partnership since: 2018