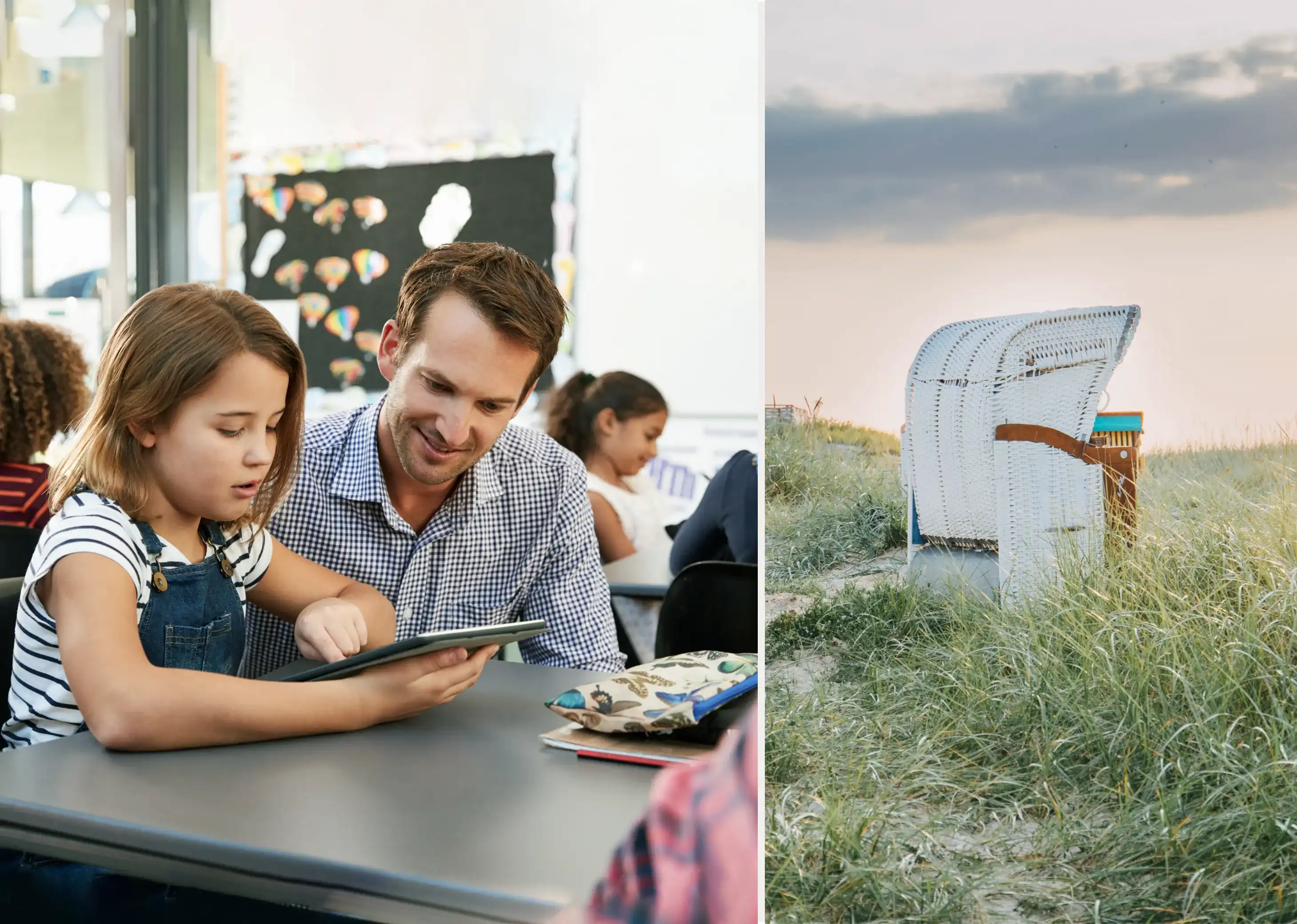 Nordsee-Treene switches to Relution
North Sea-Treene Office
Schools on the North Sea: Switch to Relution
The Amt Nordsee-Treene administers several municipalities and school associations in Schleswig-Holstein and relies on Relution's mobile device solution for the control of mobile devices in public administration and especially for the digitalisation of school lessons.
The Nordsee-Treene office on the picturesque North Sea coast is responsible for the administration of several municipalities and school associations. In the course of the digitalisation strategy at schools, Relution's mobile device management software was chosen for the new tendering of administration software for devices. A new tender was necessary because the previously recommended use of a US manufacturer did not stand up to the test for data protection-compliant guidelines.
"The requirements for the new software contained many criteria that had to be met. During the tendering process, we asked numerous manufacturers and compared the offers with our requirements. Both from an IT-technical point of view and from a legal point of view, Relution objectively fulfilled most of the requirements," explains Pascal Ehlig, responsible for school IT. "In addition to compliance with the DSGVO guidelines, it was important for us to be able to manage devices from different manufacturers such as Apple, Microsoft or Google and to be able to install the software on the school's own server infrastructure, thus making us independent of international cloud providers. In terms of data sovereignty, this is crucial. It is important to know where the data is located and that we have full control over it at all times. We were also convinced by the good feature portfolio with all its functions," says the IT expert.
Another advantage of Relution is that only one multi-client server service is operated for school and administration devices. This benefits the municipalities, as costs for system maintenance and training requirements are minimised.
"Relution enables smooth teaching with centrally managed mobile devices. Data protection compliant and intuitive."

Foto: stockbroker/ 123rf; Katharina Bill/ Unsplash