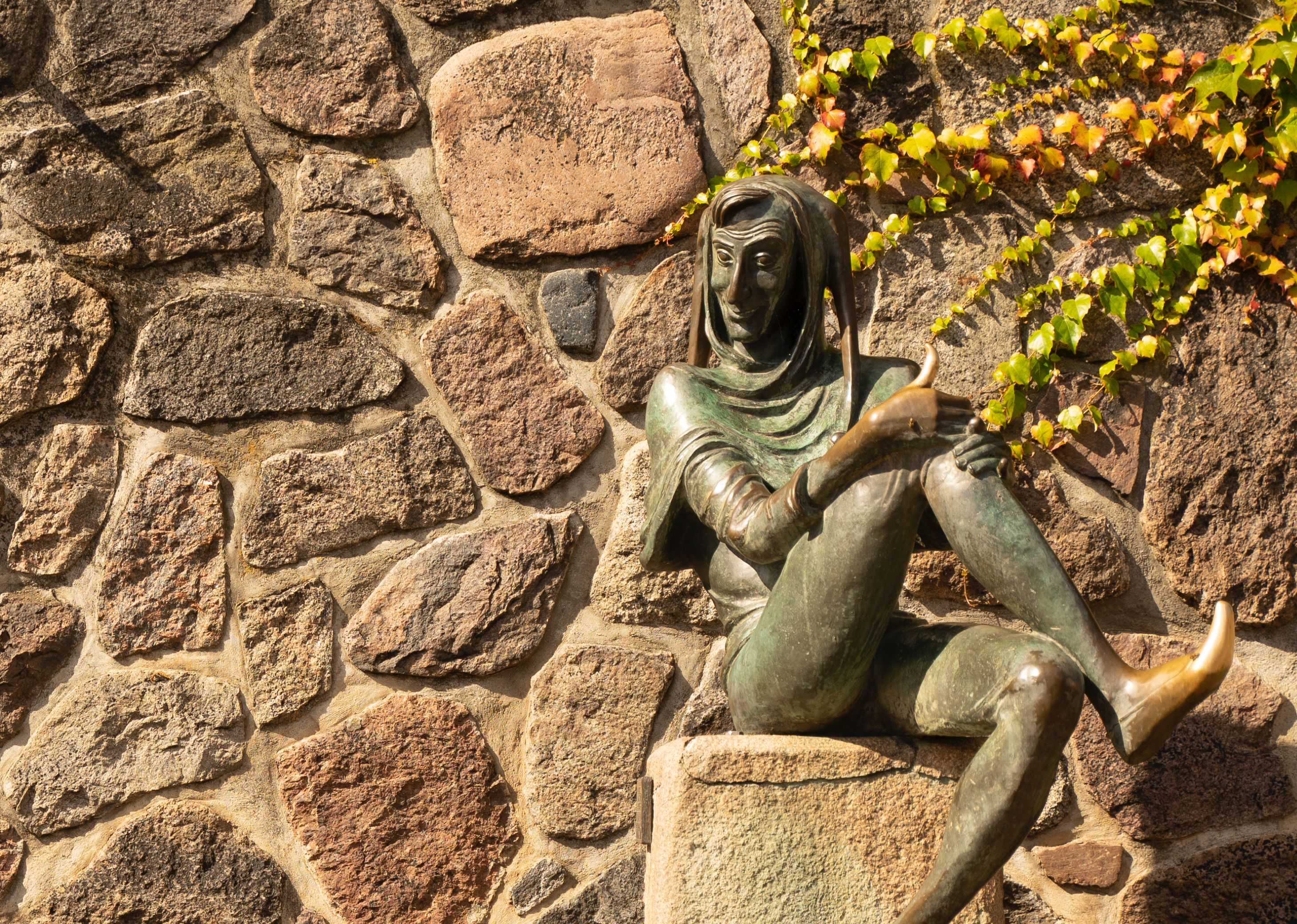 Till Eulenspiegel would have had his joy
In the triangle between Lübeck, Hamburg and Schwerin, nestled between picturesque lakes, lies the small town of Mölln. It is known for Till Eulenspiegel, one of the busiest jesters in literary history. The fact that the digitisation of the town of Mölln is not as anarchistic as its most notorious son would surely like is thanks to the fact that the town, together with IST Deutschland GmbH and Relution, is driving forward the digitisation of the municipality across the board.
Legend has it that no less a person than Till Eulenspiegel himself wreaked havoc in Mölln. The greatest and most famous prankster in literary history took the words of his fellow men - simple peasants as well as nobles and kings - at their word and cheekily held up a mirror to them. The sins, weaknesses and vanities of society were unmasked and mercilessly brought to light with his strength of mind, insight and wit.
An all-embracing education for a distinct intelligence is still of great importance in the city of Mölln today. Digitalisation is on the rise - the municipality's schools and public administration are also undergoing a digital transformation. For example, more than 500 new mobile devices have been added to the city's inventory. With over 1,500 licences, the school authority in Mölln has equipped a total of five schools with tablets, iPads and laptops as well as an interactive whiteboard; these are also used in the administration as well as in municipal politics.
IST Deutschland GmbH is one of the leading EdTech companies in Germany and offers all services and solutions for a smooth digital school day. Together with the city of Mölln, they decided to use Relution's mobile device solution for the control of mobile devices in public administration and school operations. With Relution, IT administrators have a free choice of devices, regardless of manufacturer, type and operating system. The central platform manages different digital devices in a uniform and clear manner. Mölln also works in mixed mode - both iOS and Android are managed - and maximum adaptability is ensured.
"The great flexibility and the enormous bandwidth to cover different scenarios is one of the main aspects why the city of Mölln chose Relution" says Jan Jensen, IT administrator of the city of Mölln. "Relution is constantly evolving; however, the handling remains intuitive and user-friendly." Tina Povelsen, Key Account Manager of IST Deutschland GmbH, adds: "Together with IST, we have been able to put together a digital all-round carefree package for Mölln.
In addition to the ease of use, the range of functions is also a big plus point of Relution. The application scenarios of the city of Mölln are very versatile. "It is a challenge to cover all demands with one MDM," adds Jan Jensen. Both in school operations and in the municipality, personally assigned devices and pool devices are used for multiple use. Many users have access to one device - which is particularly sensitive in terms of data protection. As a DSGVO-compliant solution, Relution ensures compliance with the strict German data protection guidelines: for one thing, no personal Apple, Google or Windows IDs are required on the devices in order to use them, i.e. no individual data is used to log in.
And Till Eulenspiegel, the antagonist of all order? He would have had a blast with Relution. He would certainly not have had a chaos-free lesson.
"Not at all foolish - digitalisation in the Eulenspiegel town of Mölln with Relution."
Fact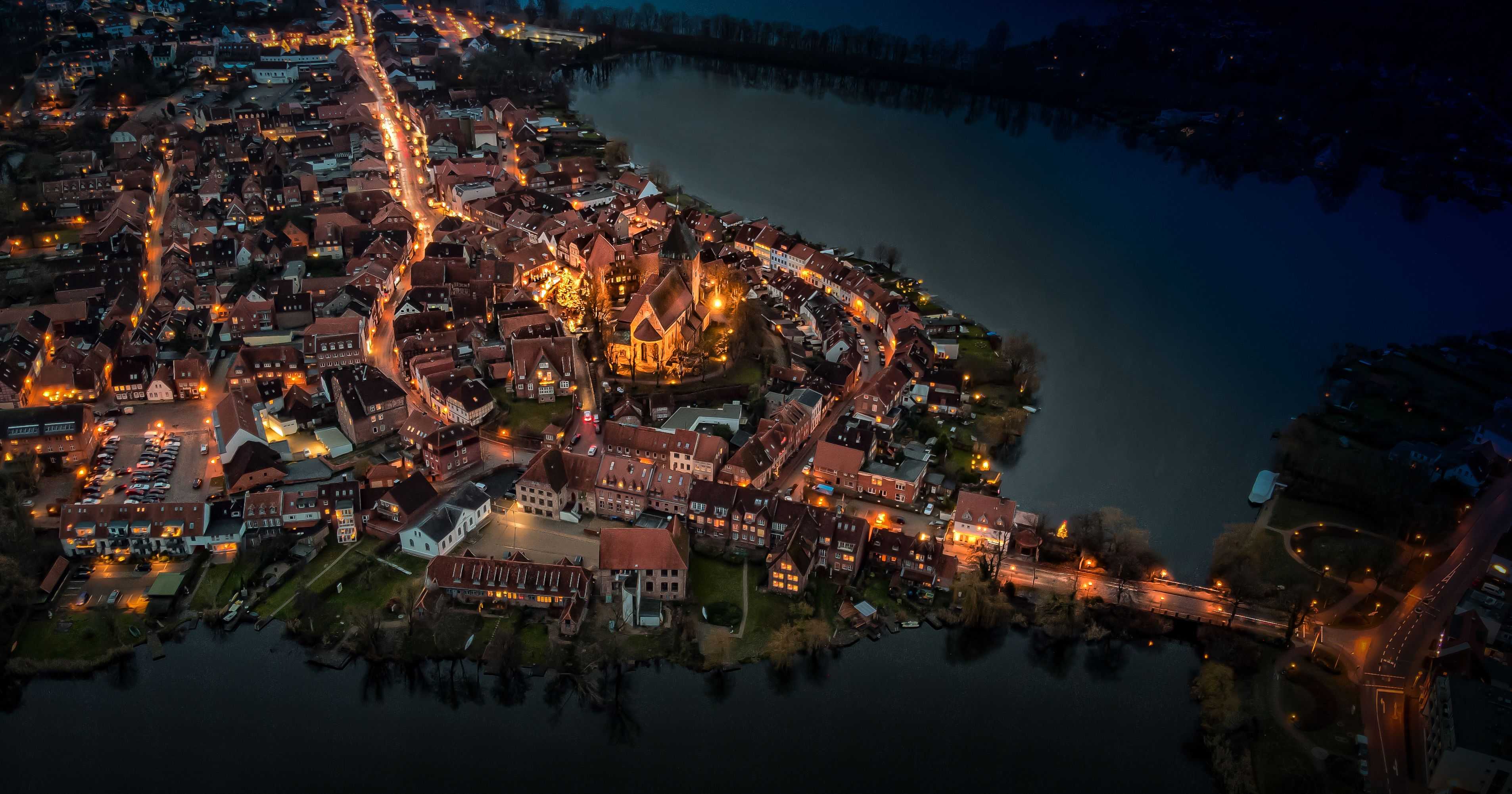 Fotos: Till am Eulenspiegelbrunnen/ Moelln Tourismus; Luftaufnahme Altstadt Abendstimmung Mölln/ Jens Butz