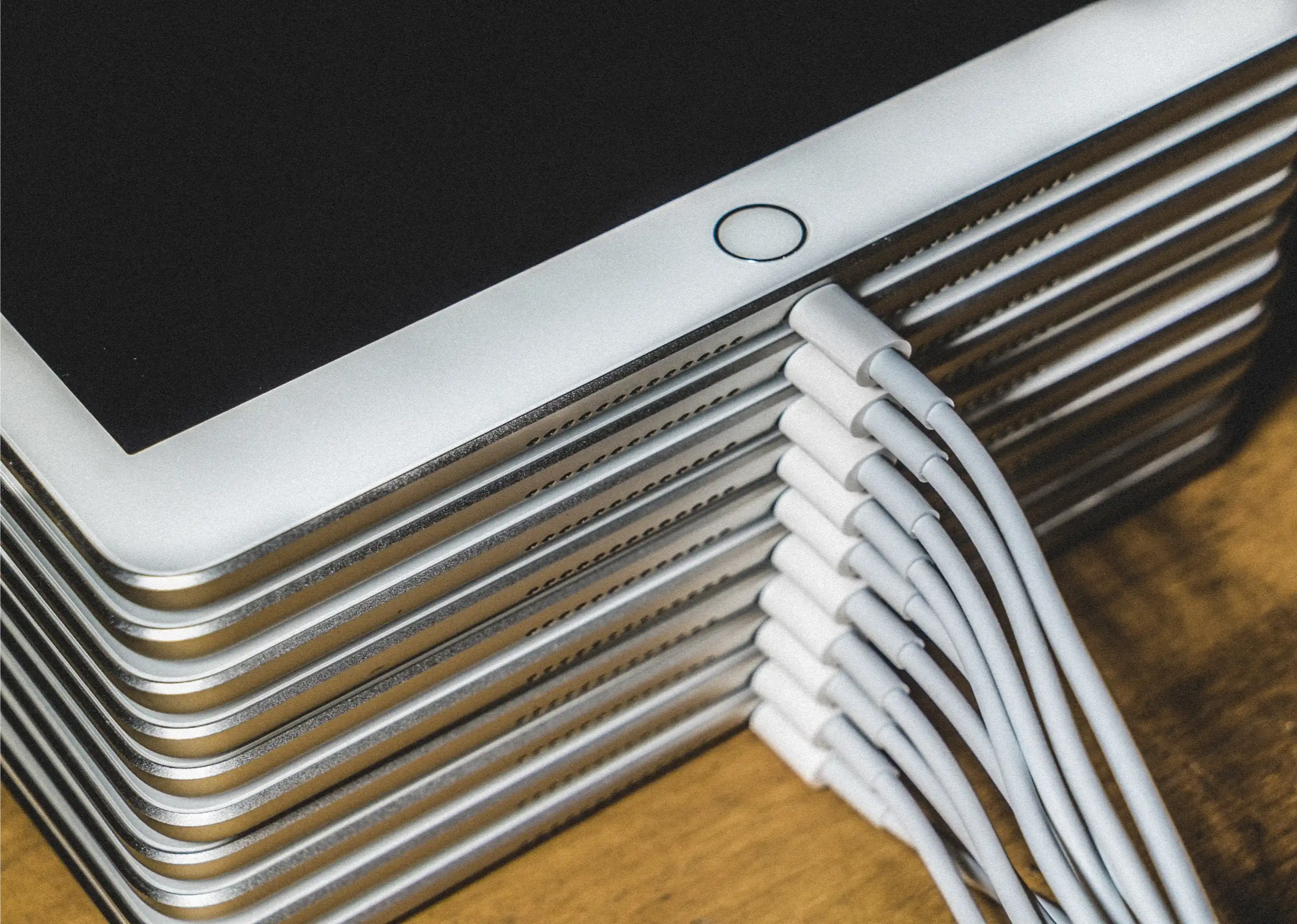 District of Kassel: Master of your own data
For the district of Kassel, Relution's Mobile Device Management (MDM) solution is an important building block for the realization of digital school education. The MDM ensures the central administration of issued tablets for students and teachers. This allows structures to be created that enable pedagogically valuable, digital teaching. We spoke with Werner Umbach, the IT manager of the Kassel district, about digitization and schools.
Mr. Umbach, what responsibilities do you have in the Kassel district when it comes to school IT?
There are two responsible IT departments for the Kassel district. One is centrally responsible for the district of Kassel, the other exclusively for the schools' IT. In the school IT department, 14 employees take care of the schools' hardware, network, operating system and application software. An important part of our work consists of administering the mobile devices, preparing the rollout and providing technical support, as well as accompanying school development. This is also where we use Relution to manage iPads, macOS and Apple TVs in everyday school life.
How many schools are you responsible for?
We are responsible for 72 schools. These include 49 elementary schools, 14 comprehensive schools, three high schools, two vocational schools and four special schools with a total of about 27,000 user accounts. We currently have about 4,200 Relution licenses in use. We are in the process of expanding this
What was the initial situation for you in the district of Kassel?
We dealt with this topic long before the general discussion about digitization, because many tablets were already in use in the classroom. At the time, there were no clear rules about which devices to purchase and how to configure them. We then identified all our requirements and approached Apple and their Apple Profile Manager application with them. It quickly became apparent that the system did not meet our requirements. In 2017, we then switched to the Univention ID management system, a management structure of servers and services. It was through this solution that we first came into contact with Relution.
Why did you decide to acquire Relution as an MDM system? Did you actively explore the MDM market?
When you start looking into Mobile Device Management, you realize how complex and broad the topic is. That's why we have drawn up a list of priorities. When it comes to mobile device management, compatibility with Univention plays an important role for us - but we also want to host the MDM ourselves so that we are always 'in control of our data'. For me as a user, it is important that the ID management is coupled to ensure data protection. Another deciding factor was the ease of use and the German-speaking support. After a thorough evaluation, all criteria spoke in favor of Relution. And we were not disappointed: After the initial contact, we quickly received a test environment that we could put through its paces. Relution offers a good mix of soft facts, such as the good support, and the technical hard facts with its numerous features and ease of use.
At the functional level, are there any specific features that are so education-specific that they could not exist in today's everyday school life without them?
For us, client capability is very important. This means that each school is assigned its own licenses. Also the Relution Shared Device feature is very helpful when tablets are used by different students. The App Compliance functionality ensures control and management when devices are lent out. This is a real "hooray feature" in everyday life, as it allows external learning apps to be pushed out to devices and installed flexibly. We can buy licenses, stock them and assign them to devices only when needed. As Apple TV becomes more and more important in our schools, the ease of integration and management through Relution is also another benefit.
How is the Teacher Console feature, the ability for a teacher to customize their lessons, being used?
At the moment we are dealing with the default configuration and enrollment of all devices. However, in addition to the topic of Relution Shared Devices, the use of the Teacher Console is high on our agenda. We see that we will soon get to a point where we can get a handle on the purely technical issues and get more and more involved with pedagogical issues: How do we handle technology in the classroom and which apps make sense? The teacher console will play a key role here,, because it will ensure that teachers can prepare their lessons digitally and conduct them smoothly. They can preconfigure teaching profiles based on the subject in question, because math requires different functions than German. As soon as the lesson starts, the students act exclusively in the prepared lesson profile without being distracted by superfluous functions.
How important was the issue of GDPR and data protection in the decision-making process for an MDM system?
Data protection is to IT what fire protection is to the construction industry: a decisive criterion. If the prerequisites here are not right, you can undermine everything with it. Sensitive data must not go to foreign companies and we want to have legal contracts with a domestic company.
Relution 5 now supports Windows 10 and Windows device management. Are you taking advantage of this innovation?
Among the new tablets for teachers, in addition to two-thirds Apple-based devices, one-third will be Windows-based. That's why it's excellent that we can now manage these devices as well with Relution. With Apple tablets, it's already a home game, because we know how to handle them. In fact, the integration of Windows devices is not only very important for us.
I believe that we are learning more and more decentrally and are no longer just in the domain of the school. What happens when students don't have a WLAN connection or can't connect on school grounds? The trend is toward so-called ubiquitous learning, ubiquitous always-on learning. And connecting to Windows is a sensible step in that direction.
How do they personally view Relution? Do you enjoy working with MDM?
Of course, it's always pleasant when a software tool delivers what it promises. But what I really appreciate above and beyond that is that user feedback is taken seriously. The proximity to practice is an advantage in the first place, and we also notice that in the reliable support. The summits organized by Relution are a very successful format, because they not only provide an outlook on future features, for example, but also enable us to exchange ideas with colleagues from other school boards.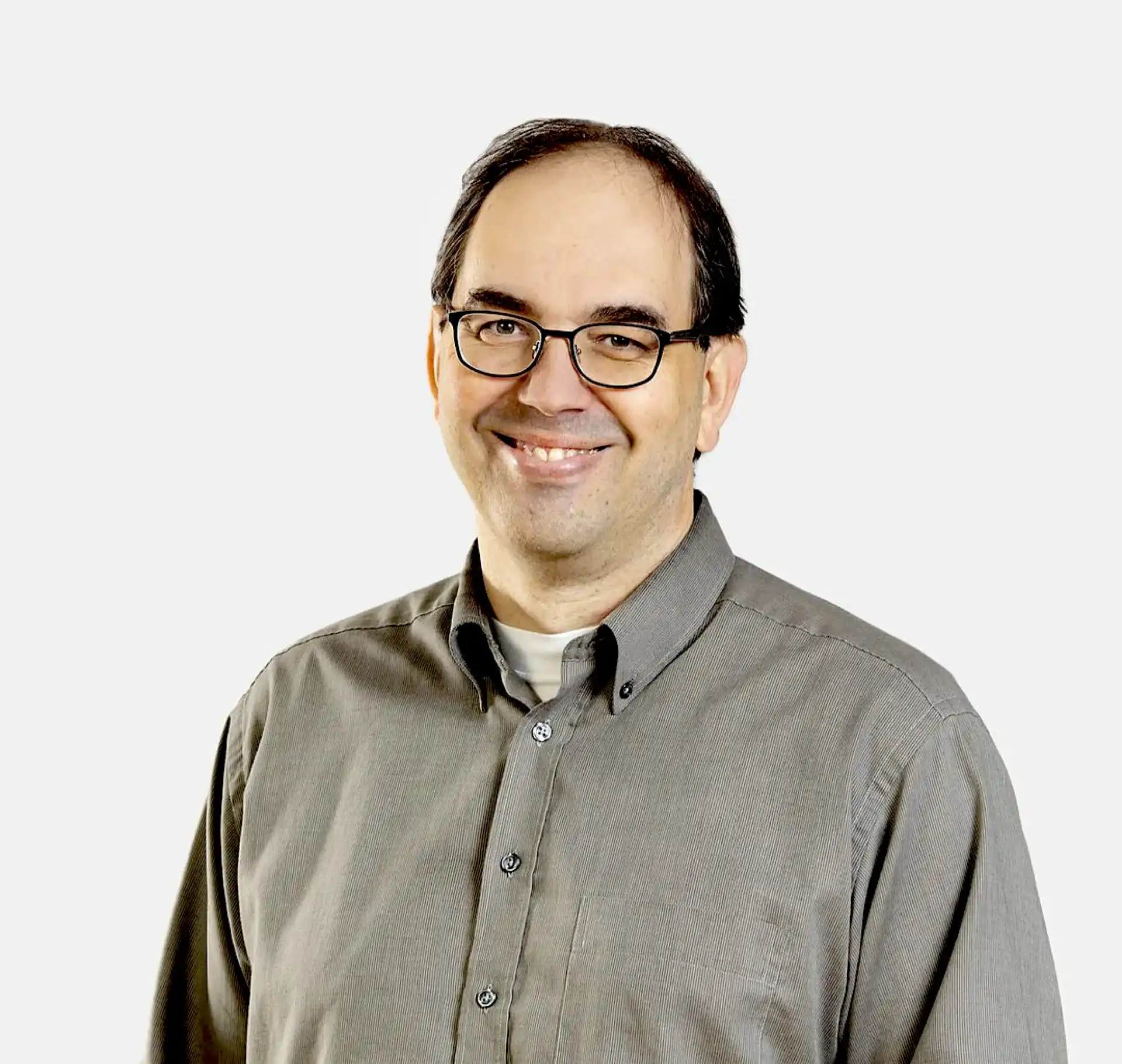 Fotos: Mika Baumeister/ Unplash; Werner Umbach