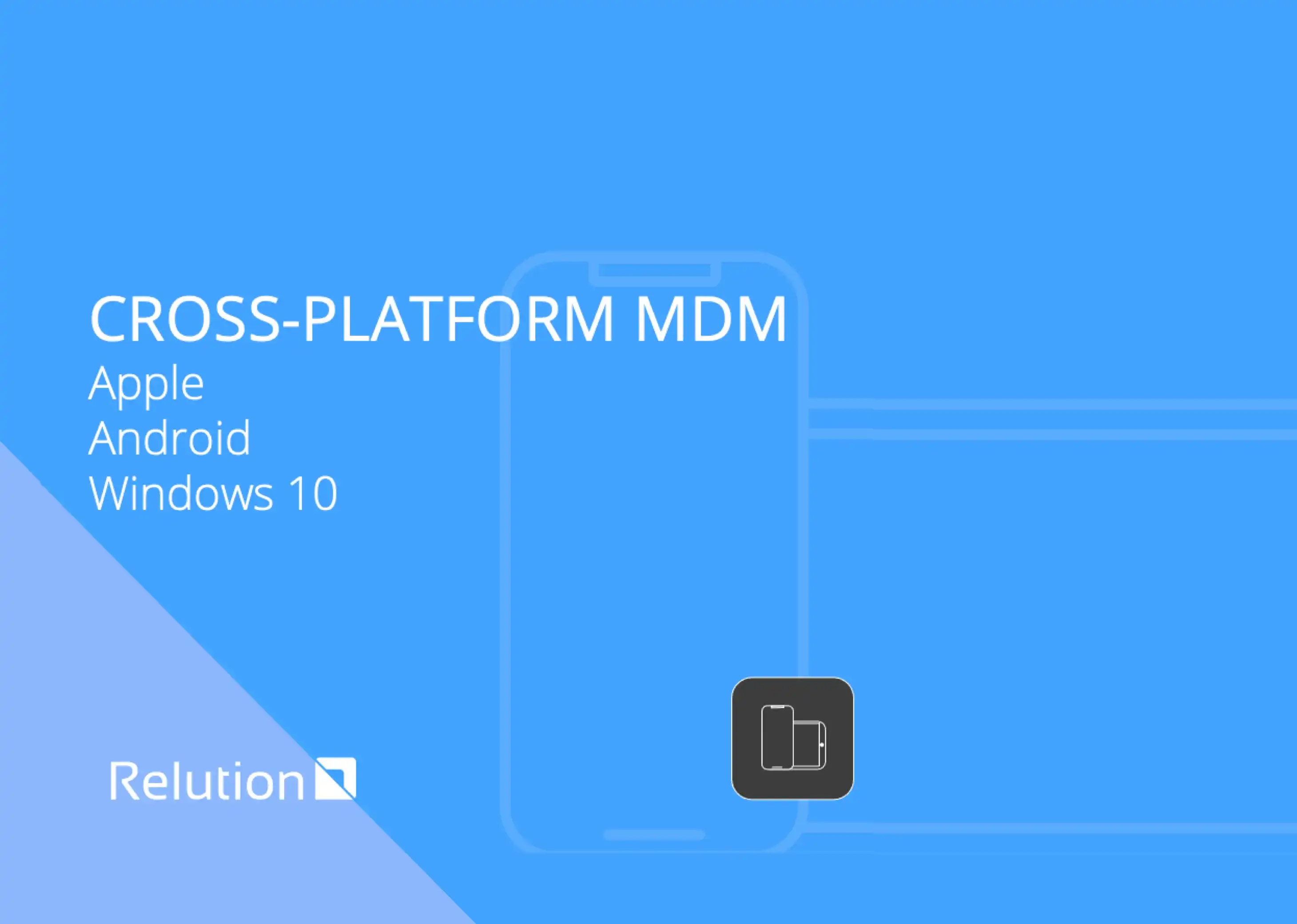 Cross-platform device management
Android Enterprise
With Relution, not only Apple devices but also Android devices can be managed in a manufacturer-independent and comfortable way. The Android Enterprise Enrollment offers new possibilities for the use and configuration of these devices. App procurement directly from the connected Managed Play Store as well as installation without Google ID has never been easier.
The features Fully Managed and Work Profile enable full control over the remote management of devices. This allows devices purchased by the company or school board, or even privately owned devices, to be used securely and profitably in the corporate and school context. Strict separation of private and work-related data is ensured through appropriate configurations. With Relution, compliance with data protection standards can be ensured fast and simple, even for Android devices
Samsung Knox
Using the Samsung Knox Mobile Enrollment (KME) supported by Relution, devices can also be automatically enrolled en masse and conveniently set up with the help of a preconfigured MDM profile. This means that a large number of devices can be prepared before going live and rolled out with considerable time savings.
In addition, Samsung offers advanced protection and a variety of other settings with its Knox program, which provides additional options for managing Samsung devices besides the standard cross-manufacturer offering by Android Enterprise. The Samsung Knox Service Plugin (KSP) app provides specific Knox settings that can be applied to Samsung devices. For example, device settings and apps can be locked or privacy-relevant configurations such as a global proxy as a parental control filter and the prevention of backups to the iCloud can be defined.
Our insights provide information about the many possibilities offered by Relution and the use of Android and Samsung devices to make the most out of individual scenarios in the corporate, administrative or school environment.
Windows 10
In the future, Relution will also support Windows 10 devices, which can also be enrolled, configured and secured.