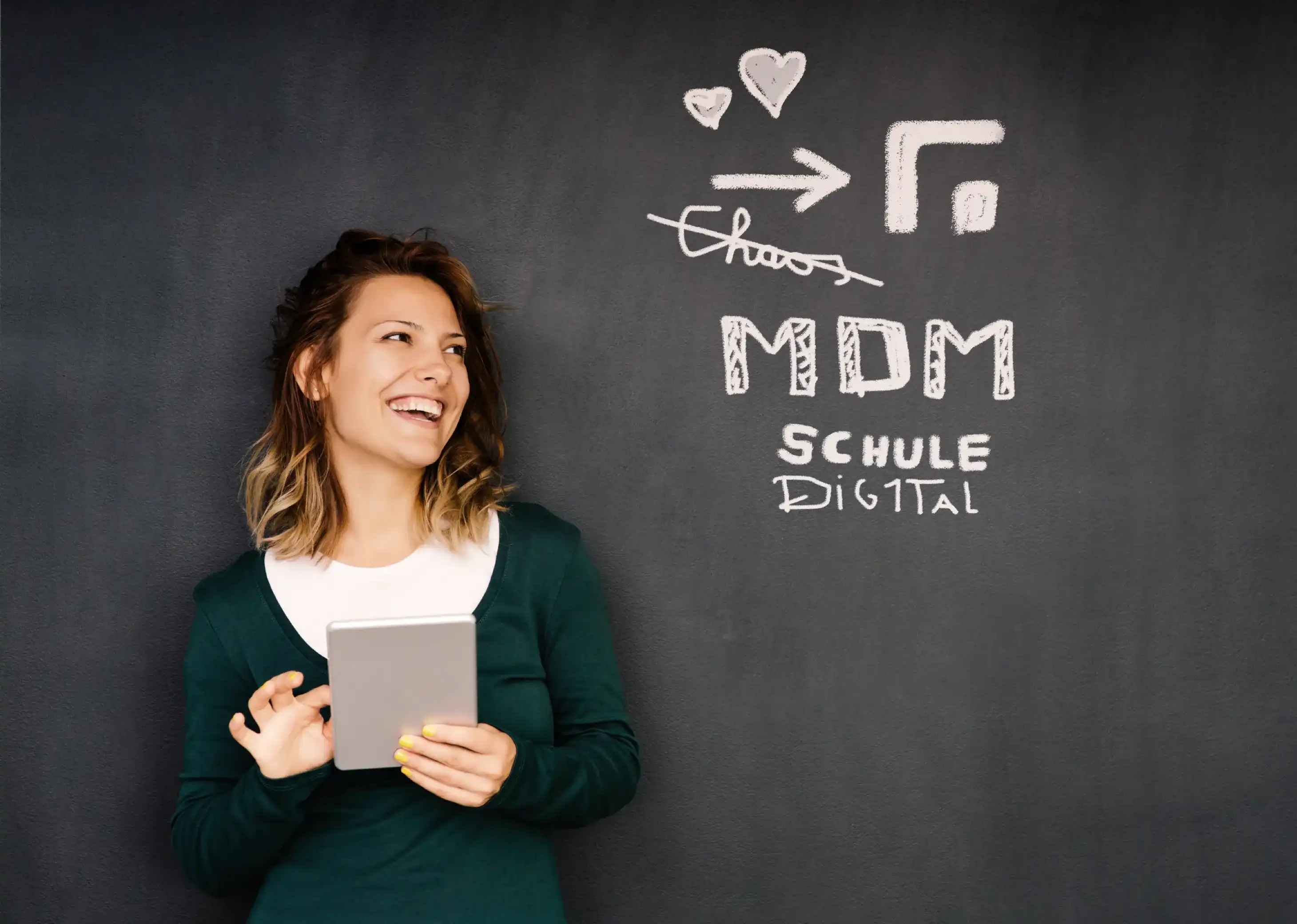 City of Kassel switches to Relution
Better with Relution: City of Kassel switches to our MDM solution
Especially the intuitive user interface of our mobile device management system (MDM) was, in addition to high data protection and platform independence, decisive for the change of the city of Kassel from the previous provider with cloud operation to us.
For several years now, Relution has been an important building block in digital school teaching for the district of Kassel. Now we have also convinced the city of Kassel: the Kassel Media Center has acquired 4,200 device licenses, which are primarily used for device management in schools. School authorities, teachers and students all benefit from the ease of use. It is particularly helpful when preparing class sets: A single code is all that is needed to enroll any number of devices. This also makes it easy to manage loan devices and students' own devices and prepare them for the respective lessons.
School authorities and teachers configure all registered devices centrally. Basic settings such as WLAN or the installation of the learning platform used apply to all, while personalized logins dynamically adapt devices to different classes, subjects and students. This is a real relief, especially when using tablet class sets. Functions such as web browsing can be unlocked on the fly as needed.
Education-specific applications, such as the Teacher Console, further relieve teachers of the burden of lesson preparation. Teachers use it to prepare individual lesson profiles. When the lesson begins, students only work in the prepared profile and are not distracted by superfluous functions. Lessons start on time and without chaos, without the need for tedious organization. In addition to the technical features with which Relution facilitates device management, a modern look with an intuitive user interface ensures simple, self-explanatory user guidance; the clearly structured presentation of information makes it easy to use even for inexperienced users. However, if questions arise, our reliable German-language support will help.
Creating a DSGVO-compliant solution that adheres to the strict German data protection regulations is central to us. An additional protection for the data of children and young people: With Relution, the devices can also be used without Google, Apple or Microsoft IDs.
The fact that the switch to Relution is working quickly and smoothly is already very tangible in Kassel: After just a few weeks, over 1,000 devices have been enrolled, including Android, iOS, tvOS, macOS and also Windows 10 devices.
We also realize the change to Relution as quick and convenient as possible for you. We will be happy to advise you: sales@relution.io.

Foto: filadendron/ iStock