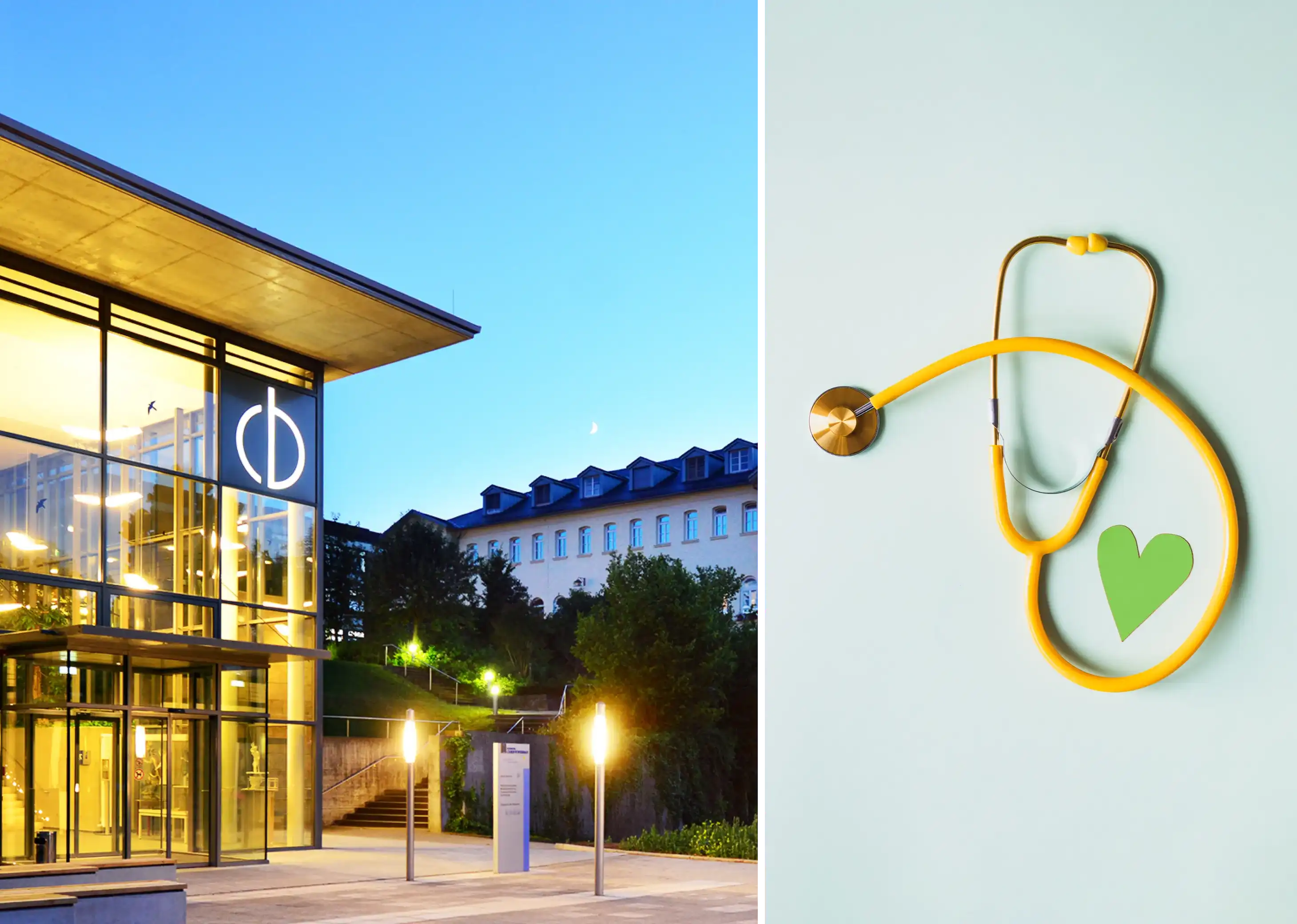 Christophsbad Clinic: Digital and secure in everyday hospital life
The Christophsbad Clinic is a centrally located, modern hospital in Göppingen, Baden-Württemberg. Eight cross-sectoral clinics and a specialised home area with a total of around 1,700 employees and 784 beds form the basis of the hospital, which was founded in 1852. The digitisation of everyday life is based on a modern mobile device management system - namely On Relution.
The Christophsbad Clinic combines experience and proven methods from almost 170 years of tradition with the most modern structural and technical equipment as well as diagnostic and therapeutic performance at the cutting edge of science. The topic of digitalisation is also taken seriously. For example, the employees are provided with the latest mobile devices to master the daily routine in the clinic and to care for the patients.
The Christophsbad Clinic faced many specific challenges and, as a result, has high expectations for mobile device management. "The most important requirement we had for a management software was the issue of security," explains IT Officer Markus Braun. "Specifically, the following questions had to be answered: What happens if a device is lost? Can we then lock the data or locate the device? Is the data encrypted and can we delete it remotely if possible?"
The aspects of saving time when enrolling the devices and, above all, the clarity of the software, were also important criteria in the selection. "Relution convinced us in all points. We operate the solution as software as a service in the cloud," says the IT expert.
"Although Relution is mainly used in an educational and administrative context, it met all the requirements needed in the healthcare sector. We were surprised at how smoothly the software works," confirms Markus Braun.
Application in practice
Tablets for patients: KIOSK mode with selected apps

Tablets for nursing staff: Documentation of wounds (wound care)

Tablets for doctors: Rounds and documentation (patient file)

End devices for staff: Configuration and administration
Fact

Foto: Christophsbad Clinic; Karolina Grabowska, Pexels