Relution Server Release 5.12.2
Relution App Family
Following the transition for iOS, with Relution Server version 5.12.2, all new organizations will now automatically receive the new apps for Android. Existing organizations will need to be moved to the following new apps:
Relution Companion is mandatory for enrollment and configuration of Android legacy devices (Device Administrator) and will be automatically installed on enrolled devices.
The Relution Agent monitors the compliance status of the device and makes apps available through the Relution App Store for Android Legacy and Android Enterprise enrolled devices.
To equip enrolled legacy devices with the new apps, a guide in the Relution Portal under "Settings" -> "Relution Client Apps" -> "Android Client" assists with the migration:



The old Relution Client is not automatically removed from inventory devices and must be removed from devices via a "Remove App" action after successfully testing the new apps.
Learn more in our Insight Relution app family.
Android Enterprise Homescreen Layout
From now on Relution allows the configuration of the homescreen for devices with Android Enterprise enrollment. This requires the Relution Homescreen app to be installed on the devices.
The homescreen layout of devices, for example for class sets in schools or for specific departments in enterprises, can thus be conveniently standardized for a large number of devices. A predefined sequence of apps significantly improves usability on the devices. Apps can be found quickly by means of a meaningful grouping. The devices are generally easier to operate thanks to a familiar setup. The arrangement of the apps can be locked so that users cannot make any changes locally on the devices using drag & drop.
Learn more in our Insight Homescreen and wallpaper for Android Enterprise.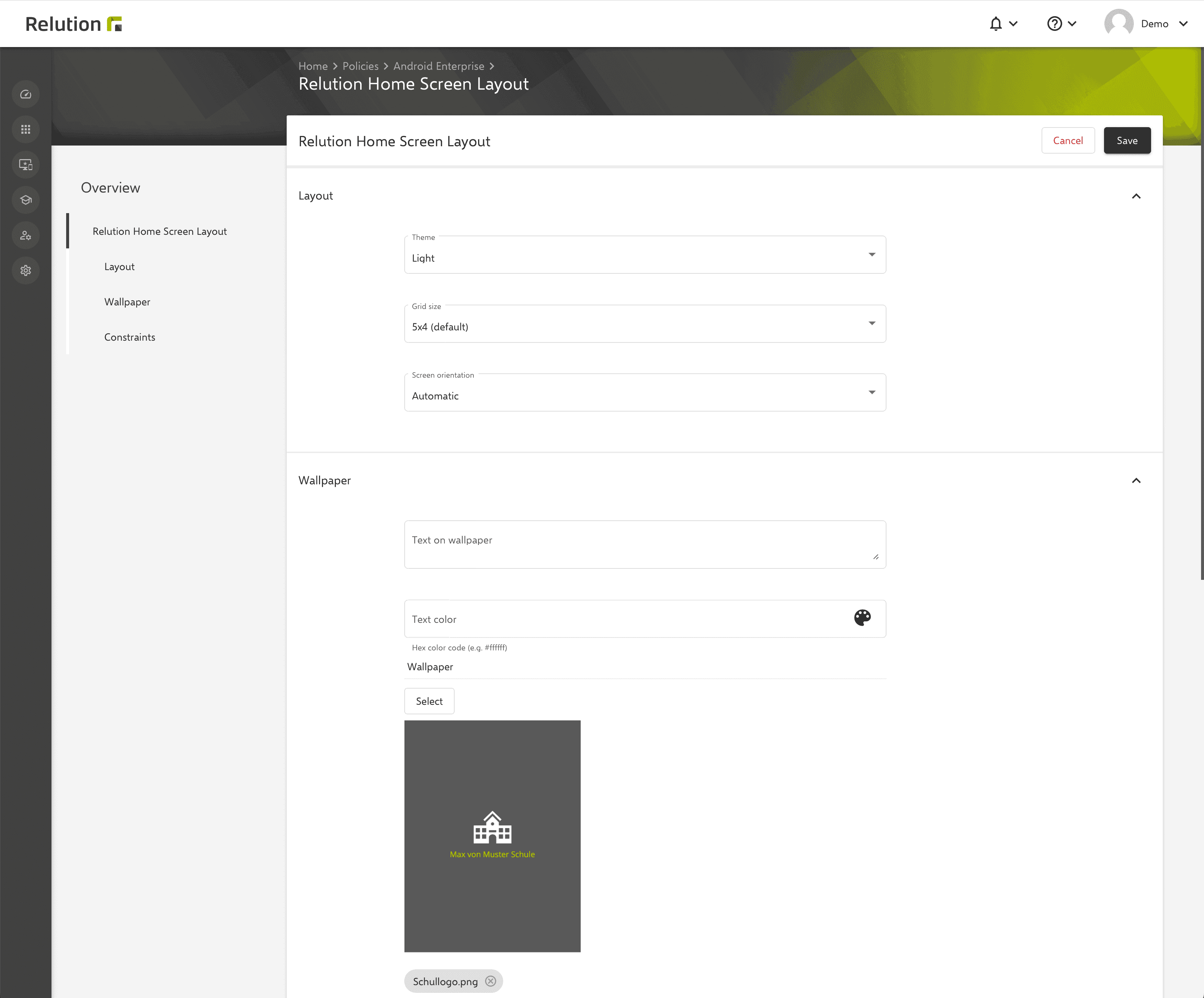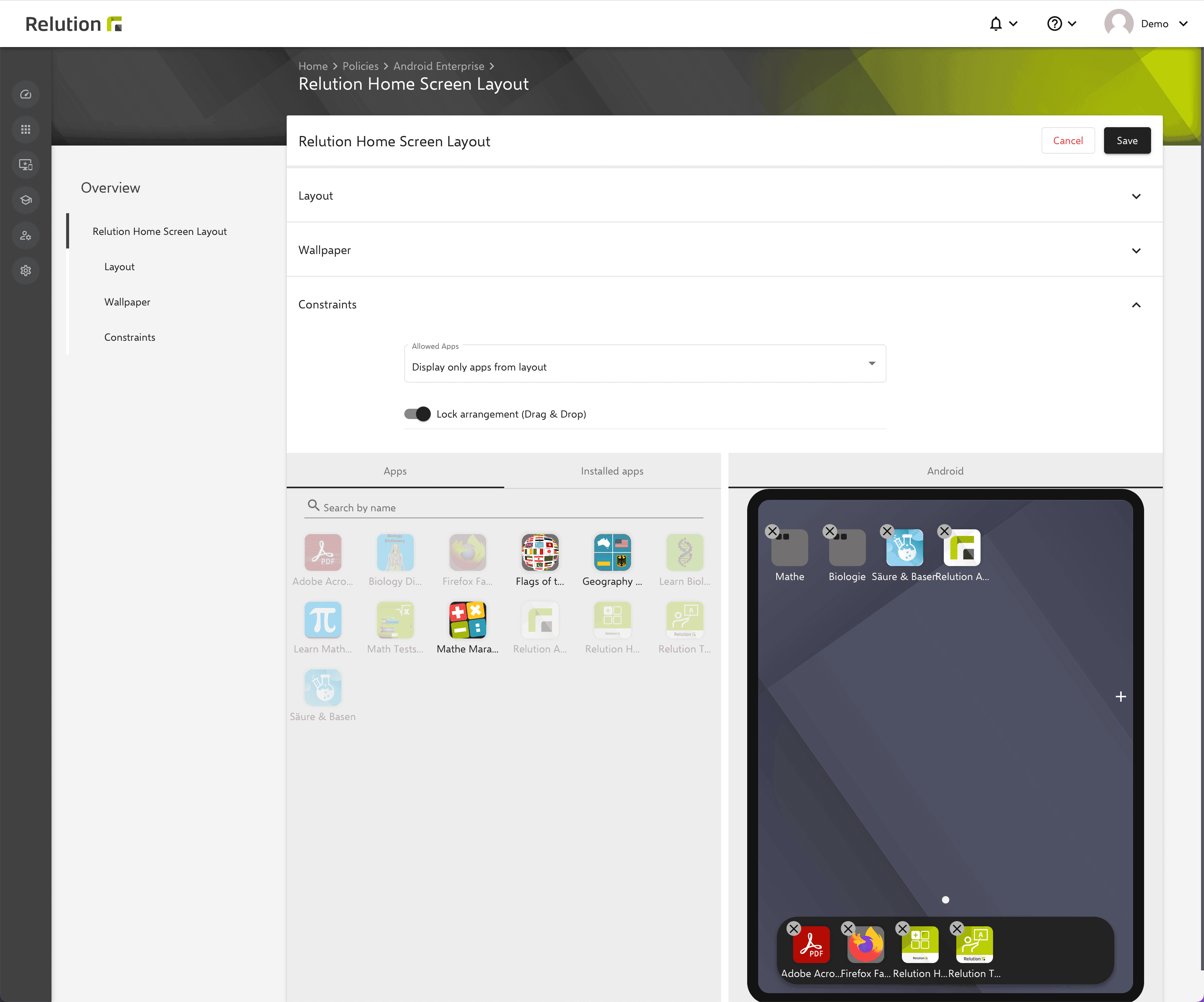 SAML login web view
A web view is now displayed when registering via the SAML login provider during Apple DEP registration and Relution Shared Device login.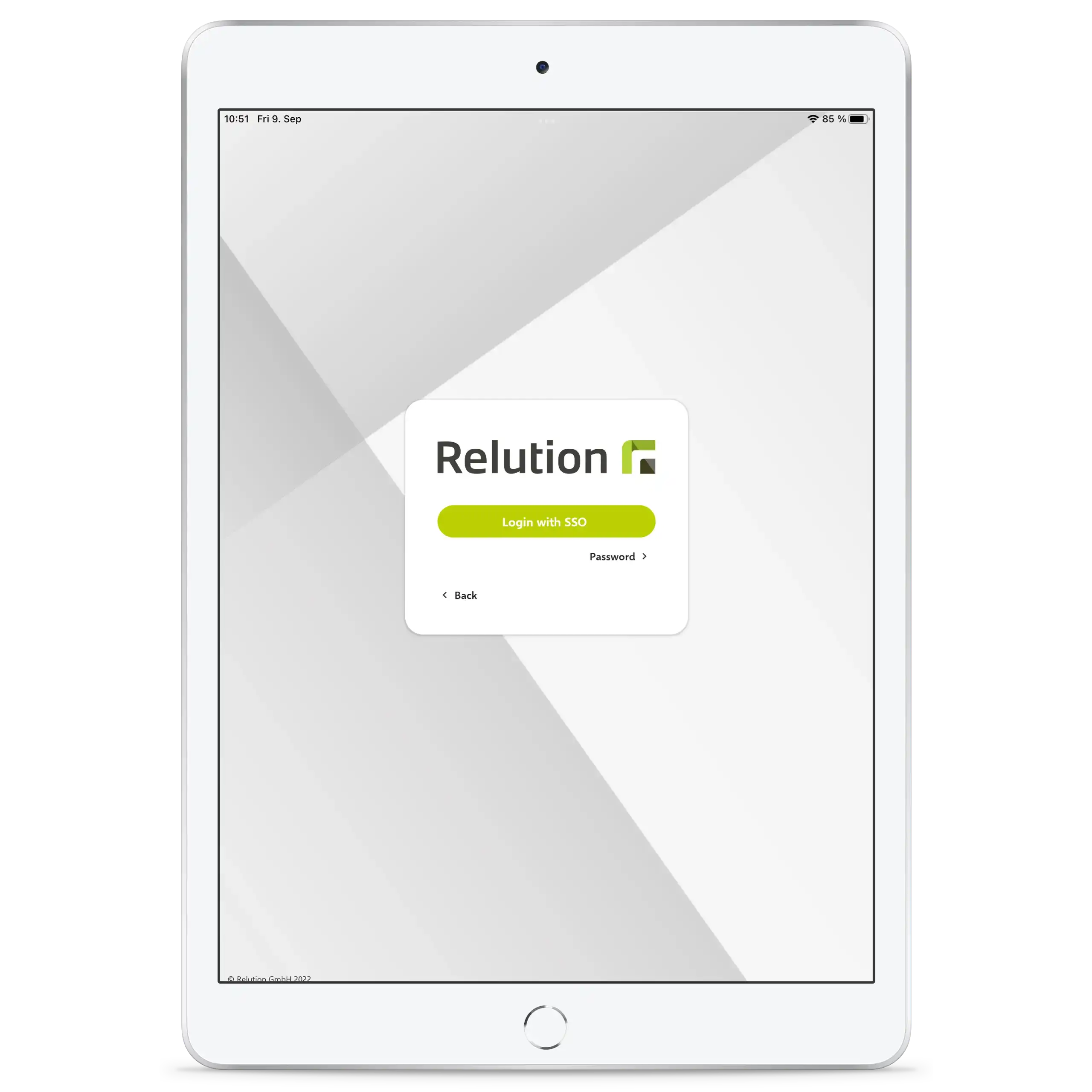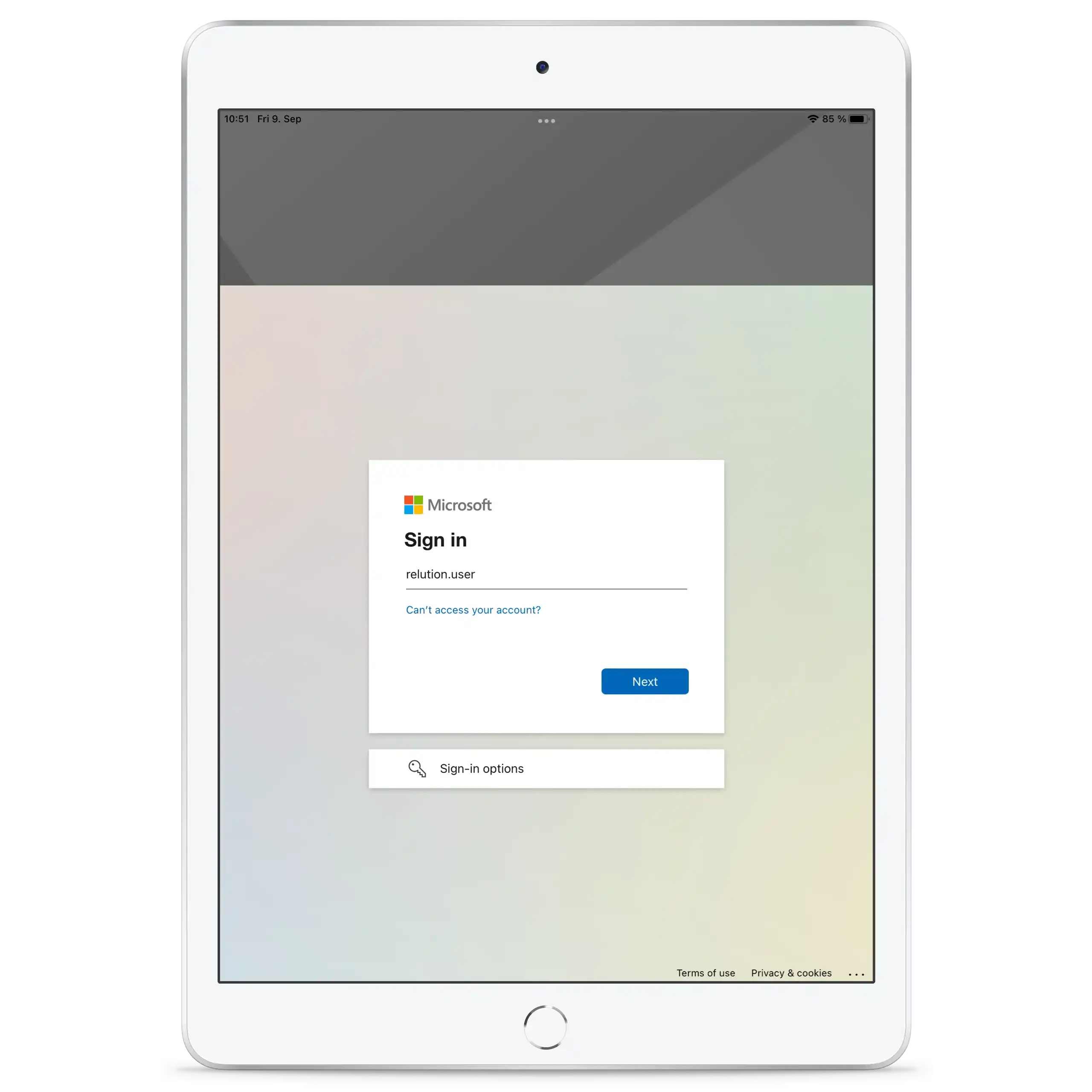 Public VPP tokens
VPP tokens can be stored in the Store Orga under "Settings" -> "Volume Purchase Program (VPP)" -> "User Account". These tokens are automatically distributed to all subordinate organizations and are available there. The tokens can only be edited and deleted in the Store Orga.
In the assigned organizations that use these VPP tokens, the order of the tokens can be defined individually. The order controls from which VPP token an app license should be used when an app is installed.

Windows Kiosk Mode
For Windows there is the possibility to operate devices only limited for one app. The selected app automatically goes to the foreground and user cannot break out of this state to use other apps. This is used, for example, for point-of-sale (POS) offers, trade fair booths or in classrooms, where the functions and applications for devices that are not permanently supervised must be severely restricted.
Currently, the following apps can be selected:
Microsoft Edge browser app with a predefined allowed start URL
Microsoft Kiosk Browser App with predefined default startup URL and the ability to limit to additional shared URLs. The Kiosk Browser App must be installed on the device
Windows App from the Relution App Store, where the app must be installed on the device
There are two options for user settings:
Auto-Login: an additional user is created that logs in without entering a password, and then the selected app starts automatically
Local user: a local user account that exists on the device is used and as soon as the user logs in, the kiosk mode starts with the selected app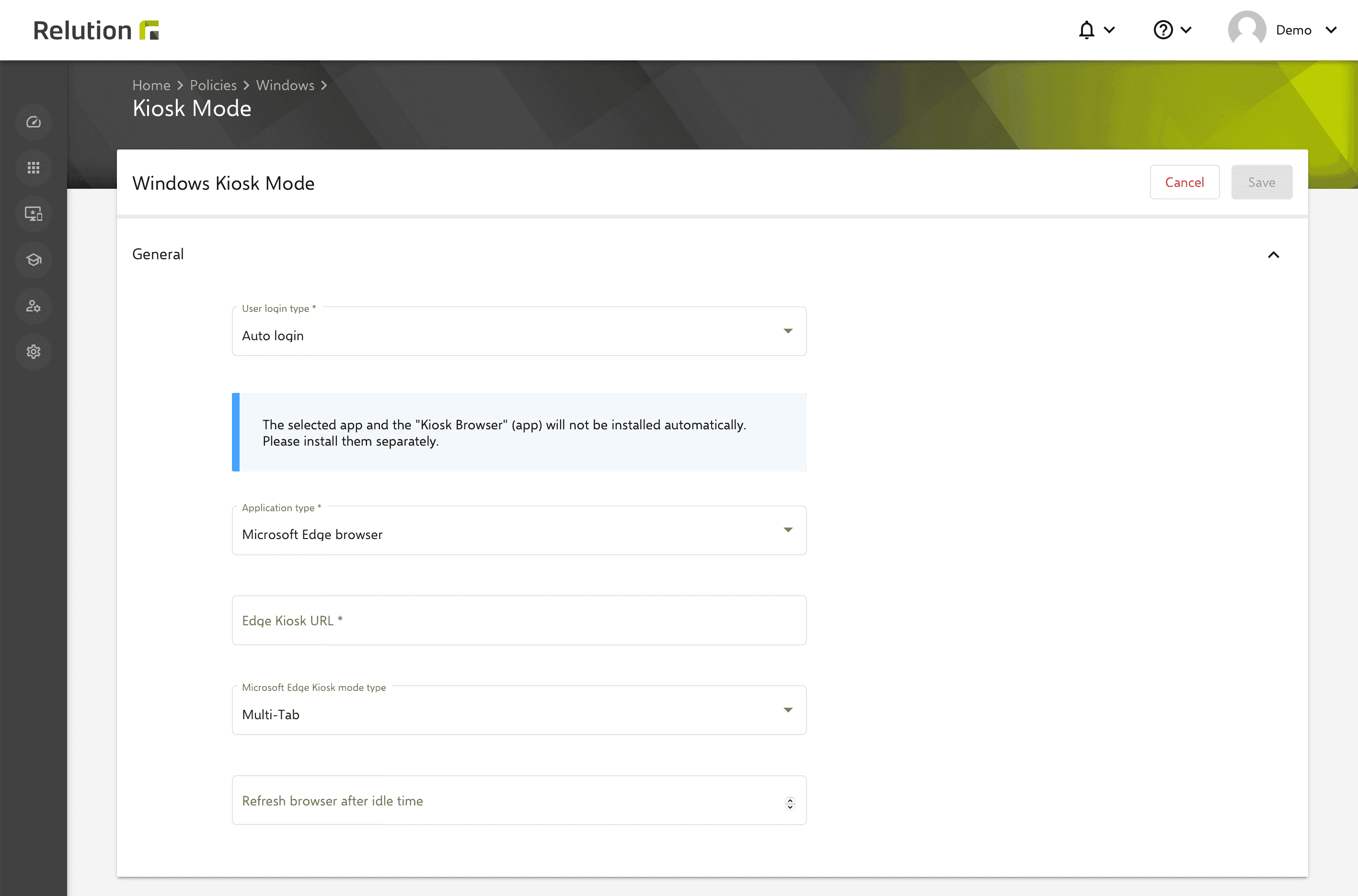 Limitations:
Not all Windows apps can be used for Kiosk Mode. In Windows 10, Kiosk Mode can be set up in "Accounts" -> "Family and Other Users" -> "Assigned Access". All apps that are there can also be used for the kiosk mode via Relution.
A reboot may be required to update changes to the Kiosk Mode on the device.
Form Field Guide
In order to further optimize the usability of the Relution portal, the design system as a whole was adapted and improved in the user application. By updating our interface, Relution not only has a contemporary look, it also helps users to find their way around the information structure more quickly and to navigate in a more targeted manner. For example, the new anchor bar reduces scroll time considerably and individual sections of the overview can be folded in and out. In addition, separator lines reinforce the assignment of the respective actions to content and further responsive functions for badges and additional information have been integrated.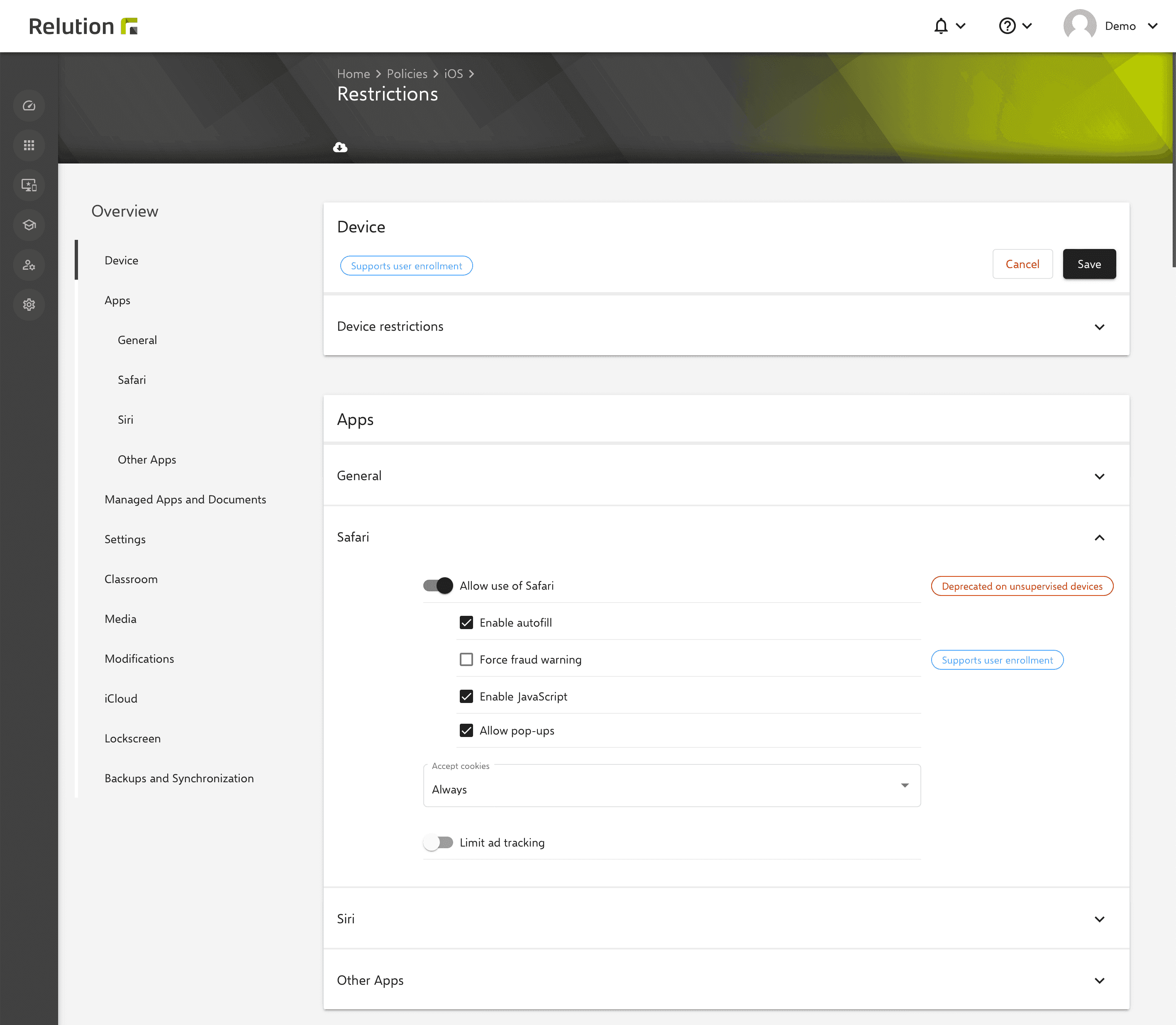 Usability / Functional Optimizations
Support for Windows Autopilot enrollment via Store Orga with enrollment of the device in the respective user organization based on user login
New message in Relution Notification Center when an error occurred while communicating with Google Cloud Pub/Sub and Android Enterprise may not work as expected
Activation of users via LDAP synchronization, even if users are disabled on Relution side
Users that should not be able to log in must be disabled via LDAP
Enhancement of Android Enterprise work profile configuration to include passcode settings specific to the work profile
Enable customization of external VPP notification URL via relution.vpp.notificationUrl
Adding more iOS 16 and macOS 13 restrictions marked with associated badges
Optimization when updating Windows devices so that other actions are not blocked in case of failed attempts
Compliance with configured license restrictions in the system organization for subordinate organizations
Configured DEP accounts in the Store Orga are "public" by default and can be used globally
Enable password reset also for managed device with personal profile
Reassignment of VPP license on repeated install action
Consider priorities when processing Windows actions
Set actions to error if no push notification could be sent for Windows devices
Apply custom branding settings from JSON file to registration page when feature toggle is enabled
Add more filtering options for device history
Creating an app version only requires the name of the default language
Hide paid Windows apps from Relution Apps Store search results
Bug fix for Education license configurations when a user is configured as both a teacher and a student in different courses
Bug fix when performing the "Install App" action for the first time while enrolling DEP devices
Bug fix for displaying license information when switching clients for users who do not have permissions
Bug fix when creating a new organization using an admin password that does not match the password policy
Bug fix for existing enrollments so that assigned policies are not lost when an enrollment is renewed
Bug fix for deleting actions in a set of rules
Performance optimization for LDAP synchronization
Using gigabyte instead of gibibyte based conversion for cache limit in macOS content caching configuration
Bug fix for synchronization date for AzureAD syncs in Relution Portal
The changelog for the release can be found here.