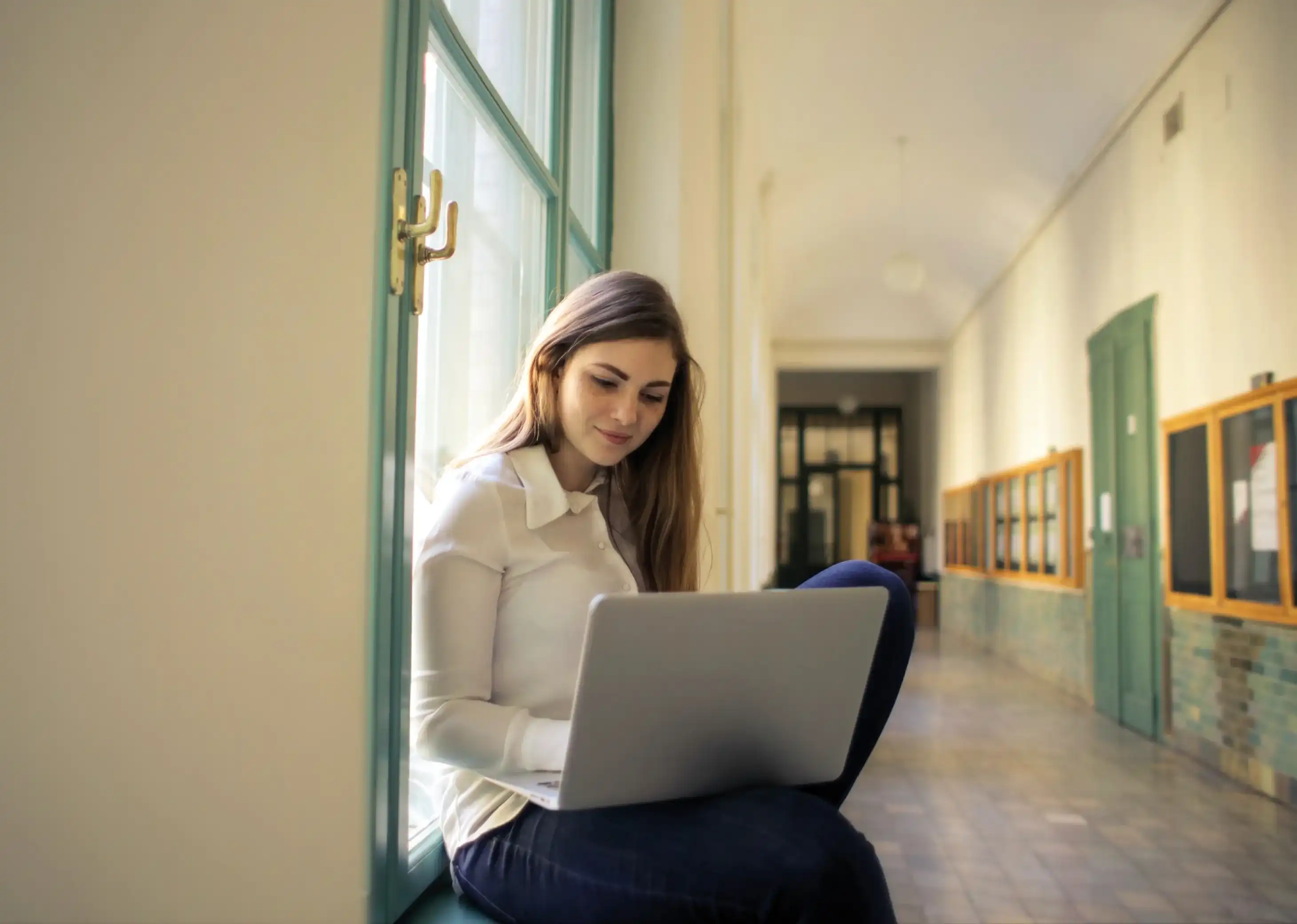 KRZN and the City of Hamminkeln
The Kommunale Rechenzentrum Niederrhein (KRZN) is one of the ten largest municipal IT service providers in Germany and manages the IT of more than 200 schools. The city of Hamminkeln, in the district of Wesel, also controls and manages its digital lessons with Relution's mobile device management software.
School digitalization is picking up speed, especially in the regions of the Lower Rhine, where the IT computing center KRZN is leading the process. The tasks of the special purpose association include the development, introduction, maintenance, and operation of IT applications as well as data protection and data security measures.
The KRZN was faced with the task of creating an IT environment in which schools can conduct digital lessons. This included not only the procurement of hardware and software, but also the provision of an infrastructure such as WiFi and technical support. "The establishment of this structure and, above all, the possibility of managing and controlling the devices were essential conditions for digitization. Here we needed a mobile device management solution that could be integrated into our product development plan," explains Martin Jacobs, product manager at the KRZN. "With Relution, we manage 174 organizations and 28,000 devices on our own servers in a data protection-compliant manner," adds Matthias Metz, responsible for MDM control at the KRZN.
Thus, since 2020, the city of Hamminkeln, together with the KRZN, faced this mammoth task. "We manage around 1,900 Apple devices in a 1:1 setup, which means that every student uses their own device. In addition, there are 130 Apple TV devices that are managed," explains Udo Teelen, IT manager of Hamminkeln. "Despite initial infrastructural problems, such as the conversion of the IT, some of which is twenty years old, we are making very good progress."
Michael Krämer, IT administrator at the KRZN, also confirms the good development: "We had to deal with some reservations about digital teaching. However, thanks to educational work and optimizations, digital teaching is now perceived positively by teachers, parents, pupils, and students".
"The fact that digitalization is well received is also thanks to Relution. The efficient device management makes teaching uncomplicated," says Udo Teelen. "I don't get any negative feedback. Relution does what it is supposed to do. It works."
However, digitalization does not mean that didactics and pedagogy become superfluous and are replaced by technical devices. Quite the opposite: Cemil Dellüller, IT systems technician at the KRZN is sure: "The young generation accepts digitalization. It is a wonderful opportunity to convey knowledge interactively and with fun through educationally valuable apps."
Facts
Mobile devices managed by KRZN and Relution: 28,000
Number of organizations: 174
Mobile devices managed in Hamminkeln: 1,900

Foto: Andrea Piacquadio/ pexels